Share all the news … A new book, a quick survey and an EFT workshop with Jenny Johnston…
If you are college student in your Freshman, Sophomore, Junior or Senior year of 
undergraduate studies please
Click 

Here

 to take the College Student Survey


I have been in my new home at 5 Northern Blvd in Amherst, NH for a month. I am loving the space and can't wait to share this beautiful office and the practice of EFT with you. Check out my offerings found on the EFT page on the website.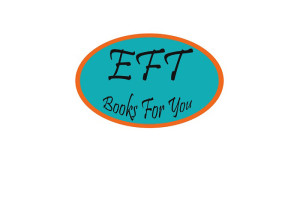 Besides practicing EFT and teaching yoga I am also busy writing and my newest project is an EFT book with fellow EFT practitioner Becki Stevens. Our book, EFT for College Students, will provide an easy-to-follow guide to allow stressed and tense college students to implement EFT effectively in their lives. 
We are gathering research right now for the book. Click this LINK to take a survey Becki and I have created in order to gather the information we need. We want to be sure this book covers the areas that cause the most stress for these very busy people. If you are a college student please click here and fill out the short survey.
If you know a college student, please forward this newsletter or the above link to the student so they can fill out the survey. We appreciate your help 
_______________________________________________________________________________________________
Quantum EFT Workshop with Jenny Johnston 
I am excited to announce that Jenny Johnston, EFT Universe Trainer, Founder of Quantum EFT, and author of the bestselling book,Tapping Into Past Lives,  will be in Amherst, NH at Spirit Guided Journeys' office this summer to facilitate a Quantum EFT workshop. Jenny will be here on July 16 and 17 as part of her North American travels. I am honored to have Jenny join us in New Hampshire. Any and all who are interested in EFT and want to discover Quantum EFT with its founder, be sure to join us.  You can find out more about Jenny and Quantum EFT here.
Early Bird Pricing for this two day workshop is $345. You can click Here to register and take advantage of the special early bird rate.