It's the new year, time for a new start. If there is something that has been holding you back from living every one of your days to the fullest, schedule time to visit me at Spirit Guided Journeys. I have moved into a new business home at 
5 Northern Blvd in Amherst, NH and I would love to welcome you to my new space. Together, we can work with EFT, yoga, or a combination of the two, to discover what is holding you back, keeping you stuck, or stressing you out. EFT is a powerful tool to help us release old emotions and patterns that keep us from success and abundance in our lives. Contact me to set up a free, 20 minute phone consultation to see if EFT is right for you. And take a look at the EFT page on my website to find out more about EFT and how it might help you make this new year your best one yet. 
New At Spirit Guided Journeys 
Book Discussion Group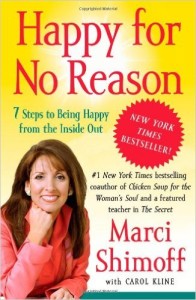 Beginning Thursday, January 21, Diane Badzinski and I will be co-facilitating a book discussion group at the Spirit Guided Journeys office in Amherst. The first book we will discuss is Happy for No Reason by Marci Shimoff. In this book, the author outlines seven steps to being happy from the inside out. Each chapter includes exercises and actions steps that can be used to instill new happiness habits. The discussion group will meet every other Thursday and will run from 6 to 7:30. Plan to have the first two chapters of the book read and take a little time to jot down any insights to discuss before the class. Call Kelley at 603-913-3610 or email Kelley at spiritguidedjourneys@gmail.com with any questions and to let us know you will be joining the group.
Join Me for
Spirit Guided Yoga 
Monday Evenings from 6 to 7:15
Open Space Yoga 19 Factory Street Nashua, NH
Because life is a spirit guided journey…