Date/Time
Date(s) - Saturday, April 11, 2015
1:00 pm - 4:00 pm
Location
Nia NH and Yoga
Categories No Categories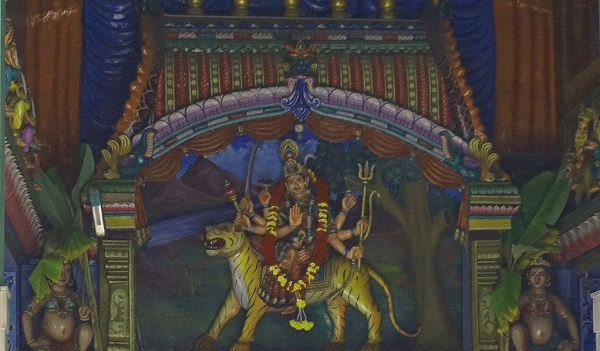 "The Indian goddesses represent aspects of our fundamental life-energy that we need to get to know…Their energies are at play in every one of us, men as well as women…" Sally Kempton, Awakening Shakti
 Join Kelley Amrein at Nia NH and Yoga for an introduction to Shakti energy as expressed through the Goddesses of Yoga. Kelley, a yoga teacher, writer and owner of Spirit Guided Journeys, LLC, a travel company leading trips to southern India, has been fascinated with the goddesses since her family moved to India in 2004. In addition to her study with various teachers in India, Kelley has attended three workshops with Sally Kempton, one of the definitive teachers about the Goddesses and the Divine Feminine in America and author of the book, Awakening Shakti. 
Kelley continues to explore the world through the energies of the Goddesses, recognizing that they play and move within every facet of her life. Join her and allow yourself to engage with this powerful and transforming energy. Get ready to experience the Goddesses of Yoga.  
Note: Wear comfortable clothes for yoga and bring a journal if you wish to take notes.
Date: Saturday Apr 11, 2015 from 1 to 4 pm      Location: Nia NH and Yoga, 110 Route 101A, Amherst
Registration: www.NiaNHandYoga.com, 603-562-7525      Energy Exchange: $40